What is forklift training and why is it important?

Forklift training is important because it is important for operators to understand the dangers of a Forklift before attempting to operate it.

For a new driver this is important, as forklifts might operate differently to any other machines they have been used to. For example, the majority of forklifts are rear-steer – especially if you are operating a 360 degree Reach truck or a multi-directional forklift truck.

Then there's going to be the process of how to understand and operate a forklift safely and effectively. Forklifts have come a long way in terms of their design, and in many cases most functions are found in similar places from forklift to forklift. So understanding how to operate a forklift is quite complex as it it is not the driving or operating the truck,it is more about understanding what the truck can do and the dangers associated with operating a forklift.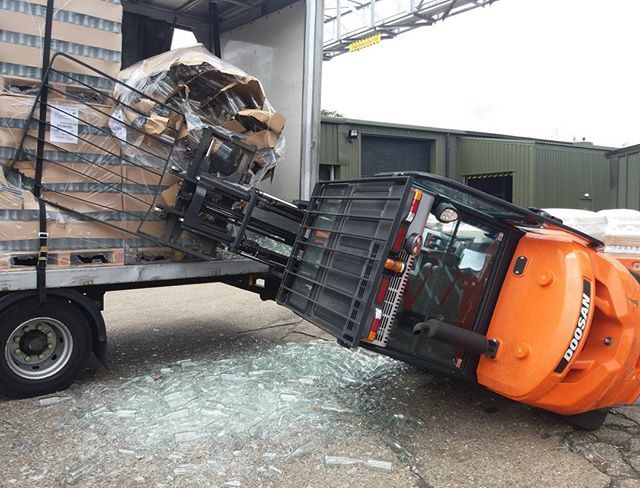 Learning to drive a forklift is the easy bit, the challenging part is learning how to drive a forklift truck safely. Understanding that whilst driving you are responsible for the truck and the safety of pedestrians.

For example, forklift trucks are designed to easily carry heavy loads. An operator needs to understand the suitability of the truck or equipment, how a heavy load is going to behave when it's on the forks, and understanding how important a Load Centre is, and how to drive the forklift safely in accordance with that. This is obviously essential, because getting it wrong means dropping a load – at the very least this could cause potential damage, at the worst it could potentially lead to on-site injuries.

Forklift training is a way of ensuring all the dangers are explained and understood, on how to ensure a load is secured properly on the forks , to ensure the stability of the truck and the load, as well as principles of both loading and unloading. It is also an understanding how important the pre-start check and the legality involved through PUWER 1998 and LOLER 1998, how to check the forklift thoroughly to ensure it's safe for use, .

Forklift training is a lot more complex, than simply starting the truck and pointing it in the direction you want it to go.

If you would like to discuss safety improvements, or how we could help improve the performance of your business,please call us on 07731969001.